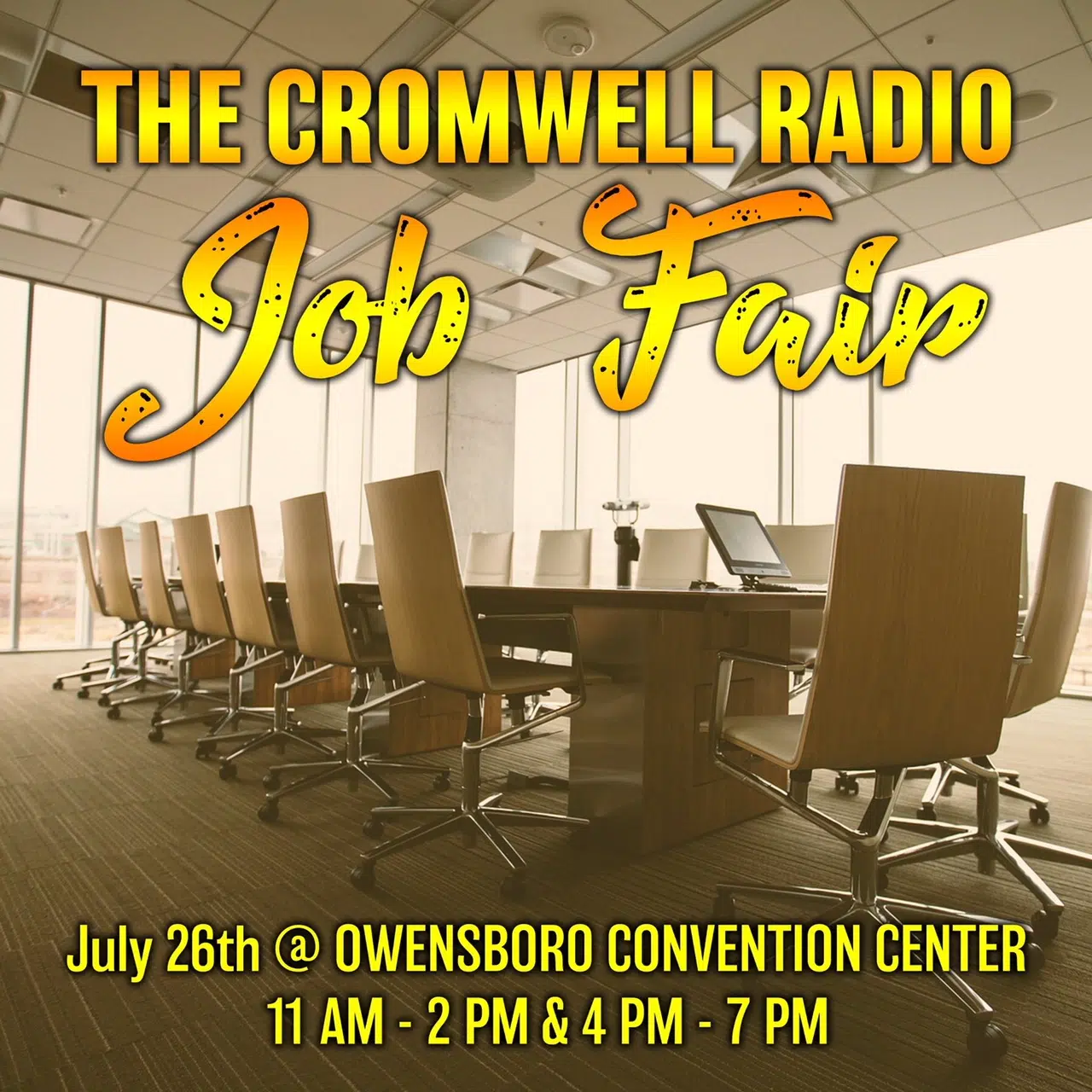 The Cromwell Radio Group will hold a job fair on Thursday July 26th at the Owensboro Convention Center.
If you are looking for a job, or even a better job, you're encouraged to attend the event from 11am to 2 and from 4pm to 7pm.
If you are a company, and you're looking to hire employees, you can email us at radiojobs2018@gmail.com or call our General Manager, Taunya Iverson at 270-683-5200. The deadline to register your business is Monday July 23rd and space is limited.