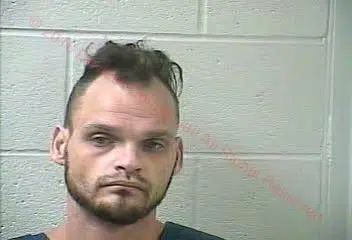 The Daviess County Sheriff's Department says they have made an arrest, of a person of interest, in a shooting investigation in Daviess County.
Police say the body of 30-year-old Casey Embry was found on a road in Daviess County late Saturday night on July 7th.
According to the Sheriff's Department Facebook page, they arrested 37-year-old Phillip Hobdy in connection with the shooting.
The sheriff's office says Hobdy and Embry interacted at some point on Saturday, so they believe Hobdy may have information about Embry's murder.
He's facing Murder and Tampering with Evidence Charges. He is in the Daviess County Jail.