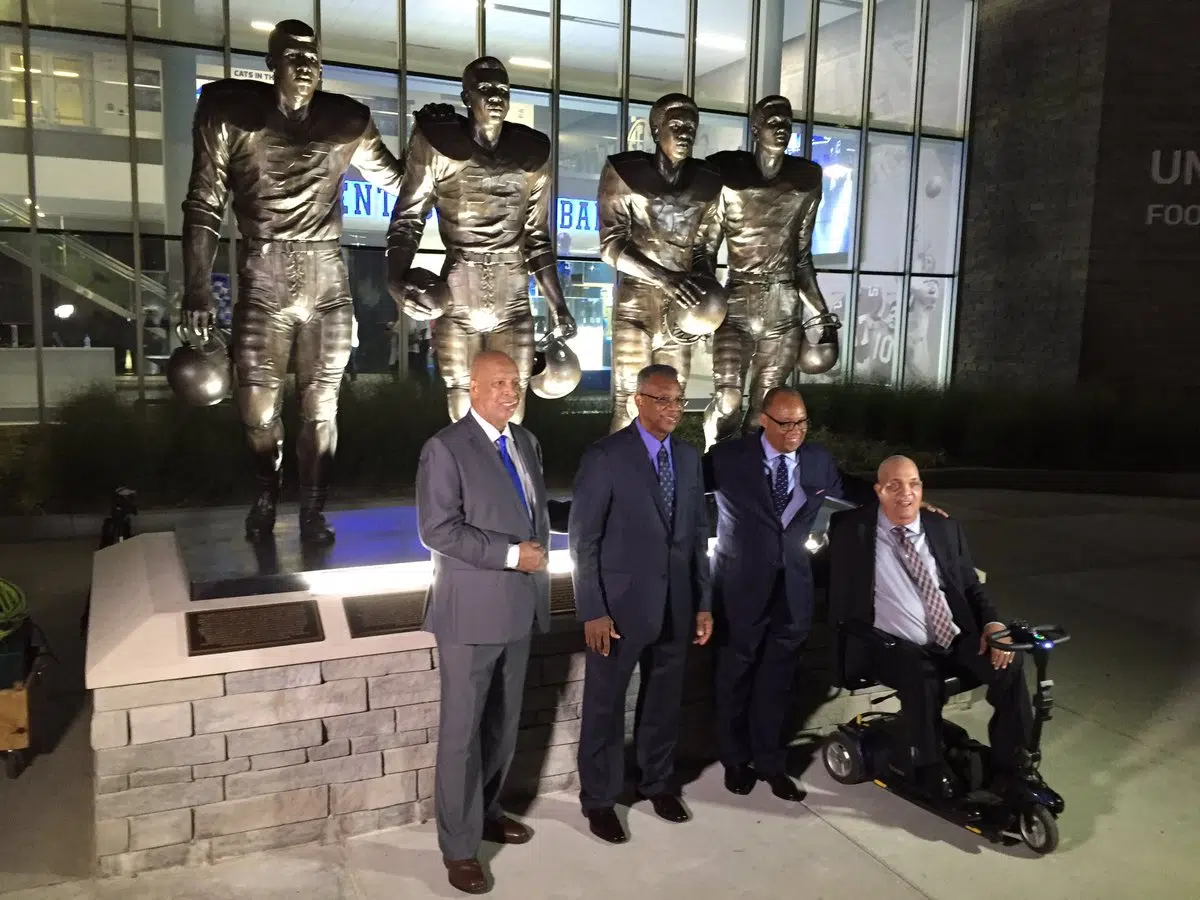 Owensboro resident Houston Hogg will be inducted into the Owensboro Walk of Fame during a ceremony on Frday, July 27, 2018. The ceremony will be held at 7:45 p.m. at the Jagoe Homes Patio Stage on the BB&T Plaza at the RiverPark Center in downtown Owensboro, Kentucky, in conjunction with Friday After Five.
Houston's induction was sponsored by The Foundation for Daviess County Public Schools Board of Directors and the Daviess County High School Class of 1967.  Terry Hendricks, DCHS '67 representative to the Foundation for DCPS Black in Blue Event Committee and Matt Robbins, Superintendent of Daviess County Public Schools, were among many who were integral in making this event happen to honor someone Hendricks was quoted as saying. "Houston is one of the most genuine and deserving people I know and this star will be a permanent reminder to everyone who sees it of his caring example and lasting impact upon our community."
Hogg's induction in to the Owensboro Walk of Fame is the beginning of a two-day event hosted by the Foundation for DCPS, title sponsored by Jagoe Homes and Owensboro Health, to honor him. On Saturday, July 28, 2018, the Foundation will host Black in Blue Dinner & a Movie that will feature a sneak preview of Academy Award Winning Film Maker Paul Wagner's documentary Black in Blue.
The film tells the story of Houston Hogg and 3 UK teammates, Wilbur Hackett, Nate Northington and Greg Page, who broke the race barrier at UK and in the Southeastern Conference in the late 1960's. Proceeds from the fundraiser go to the Houston Hogg Youth Fund, which was established through the Foundation by the DCHS Class of 1967 to honor Houston and Deborah Hogg's foster parenting of more than 200 children. Funds will be used to strengthen the Foundation's ability to remove barriers to education for students in 18 DCPS schools.
Donors may purchase tickets to Black in Blue Dinner & A Movie or find out more about the Houston Hogg Youth Fund and the Foundation for Daviess County Public Schools by contacting the Foundation for DCPS at (270) 231-5583 or by emailing Vicki Quisenberry (vickiq@FoundationForDCPS.org). FOLLOW the Foundation for DCPS Facebook page and on TWITTER @FDCPS.