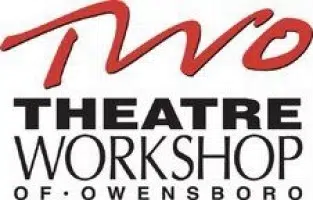 Summer Shorts 2018 is this year's collection of original one-act plays to be presented by Theatre Workshop of Owensboro. 12 short pieces take the stage Friday, July 20, for a two weekend run. The plays will be performed on an alternating schedule, with six presented one night, the other six the next. To see all the plays, you must attend two performances.
Summer Shorts 2018 features the work of playwrights from around the world.  Some of them will be in attendance for this exciting premiere of their plays!  The show runs July 20-29, with Friday and Saturday performances at 7:30 PM, and two Sunday matinees at 2:00.  It will be at Trinity Centre at 407 W. Fifth St.
All plays will be presented on an alternating schedule, with half the plays running on the A program, the others on B.  Be sure and check the line-up.  Better yet, see them all!
The schedule is as follows:
GROUP A
(July 20, 22, 28)
Semper Fidelis
Ain't Misbehavin'
Lucky
I Love an Earthling
The Guardian
Counter-Offer
Group B
(July 21, 27, 29)
The Next Level
The Voices in My Head
A Soldier's Testimony
Faith, Hope, and Trickery
Gentle Crazy
Pretending
Tickets in advance are $18.00 for adults and $12.00 for students, plus tax.  For tickets, call (270) 683-5333 or go to theatreworkshop.org.