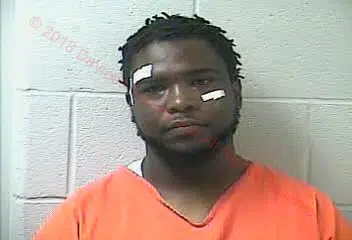 <update> 23 year old Chavonte Davenport was arrested on July 23rd in connection with the shooting and assault
An Owensboro man was shot and ran over by a car, and a woman was injured, after an early Friday morning altercation.
Owensboro Police say they were called out to the 1700 block of Alexander Ave. after they had a report there was an altercation in the street.
Police say 38 year old Chris Green, of Owensboro, was shot, and then ran over by the suspects car, when the suspect was leaving the scene. 30 Year old Brittany Swihart, of Owensboro, was also struck by the suspects car. She was treated at the scene. Green was taken to the hospital by ambulance.
The suspect is described as a black male armed with a handgun, His vehicle is described as a dark colored passenger car.
If you have any information, you're asked to call police at 270-687-8888, or call the Crimestoppers hotine at 270-687-8484.