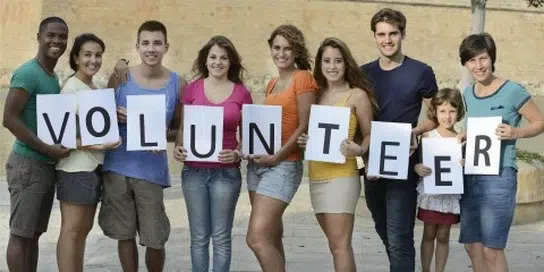 According to the Volunteer Owensboro July Newsletter, they will soon be filming a TV series called "VolunTour Kentucky" for KET KY. They'll be highlighting non-profits, both local and around the state, and showing folks their volunteer opportunities. The show will be starting at the beginning of 2019 and will run multiple times weekly as a series. Host Randy Lanham gets to walk in the shoes of volunteers at the organizations.
Other information from their Newsletter:
"Salvation Army Jingle and Mingle" is on Thursday, July 26th 5:30-7:30pm. Looking for an organization to help at Christmas this might just be it. Drop by this free event to learn about the details. The address is at The Courtyard by Marriott 3120 Highland Pointe Drive.
CASA needs your support! Your support will help us help abused and neglected kids in the court system. Take a chance of being the lucky winner of an Apple Series 3 watch! Tickets are only $5 each. Message them for tickets or swing by the CASA office to pick up your tickets.
St Benedict's Men's Homeless Shelter needs the following donations:
Towels
Cleaning Supplies
Garbage bags 55 & 13 gallon
Paper plates
Paper towels
8oz foam cups
Cereal
Sugar
Razors
Deodorant
Bodywash
Shampoo
Tylenol
Ibuprofen
Shoes
Drop off items at the shelter 1001 West 7th Street or call 270-541-1003
Listen to WBIO 94.7FM every Thursday with DJ Derik Wayne for the "We Believe In Owensboro Segment" around 5:30pm. He will highlight local non-profits, their needs and volunteer opportunities. This segment is brought to you by WBIO, Volunteer Owensboro, and Transcend Credit Union.
Visit http://www.volunteerowensboro.com for more information.