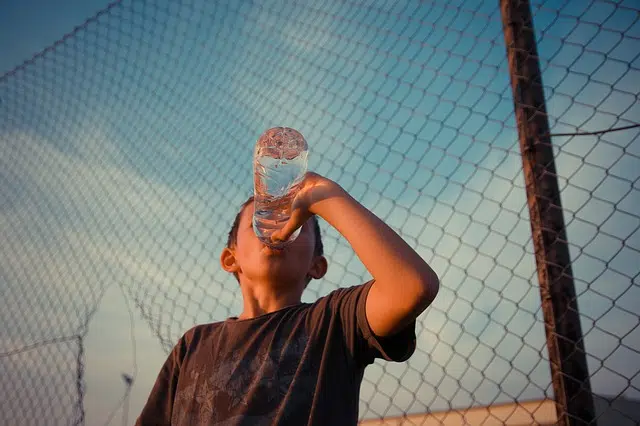 Health experts say hydration is crucial to staying healthy during hot weather, especially for kids whose bodies have a harder time staying cool. Parents are urged to remind their kids to drink water, and to watch for irritability, drowsiness and other common signs of dehydration.
 With summer temperatures soaring, health officials are reminding Indiana parents about the importance of hydration – for themselves and their kids. Dr. Julie Daftari with UnitedHealthcare in Indiana explains water is critical for physical function, as it makes up 70 percent of a human body. She says in hot weather, children are at greater risk for dehydration because their body's cooling system is not fully developed.
| | |
| --- | --- |
| | Dr. Julie Daftari  says, "They have a larger proportion of skin available to lose sweat when it's exposed to heat and strenuous activity. And children don't always recognize that they're thirsty, and if they're not encouraged and reminded to drink, they might forget." |
She says among kids, irritability, drowsiness and dizziness are common signs of dehydration, as well as dry, cool skin, a dry mouth and few or no tears when crying. Four ounces of water are needed for about every 15 minutes of outdoor activity, which is about four gulps.