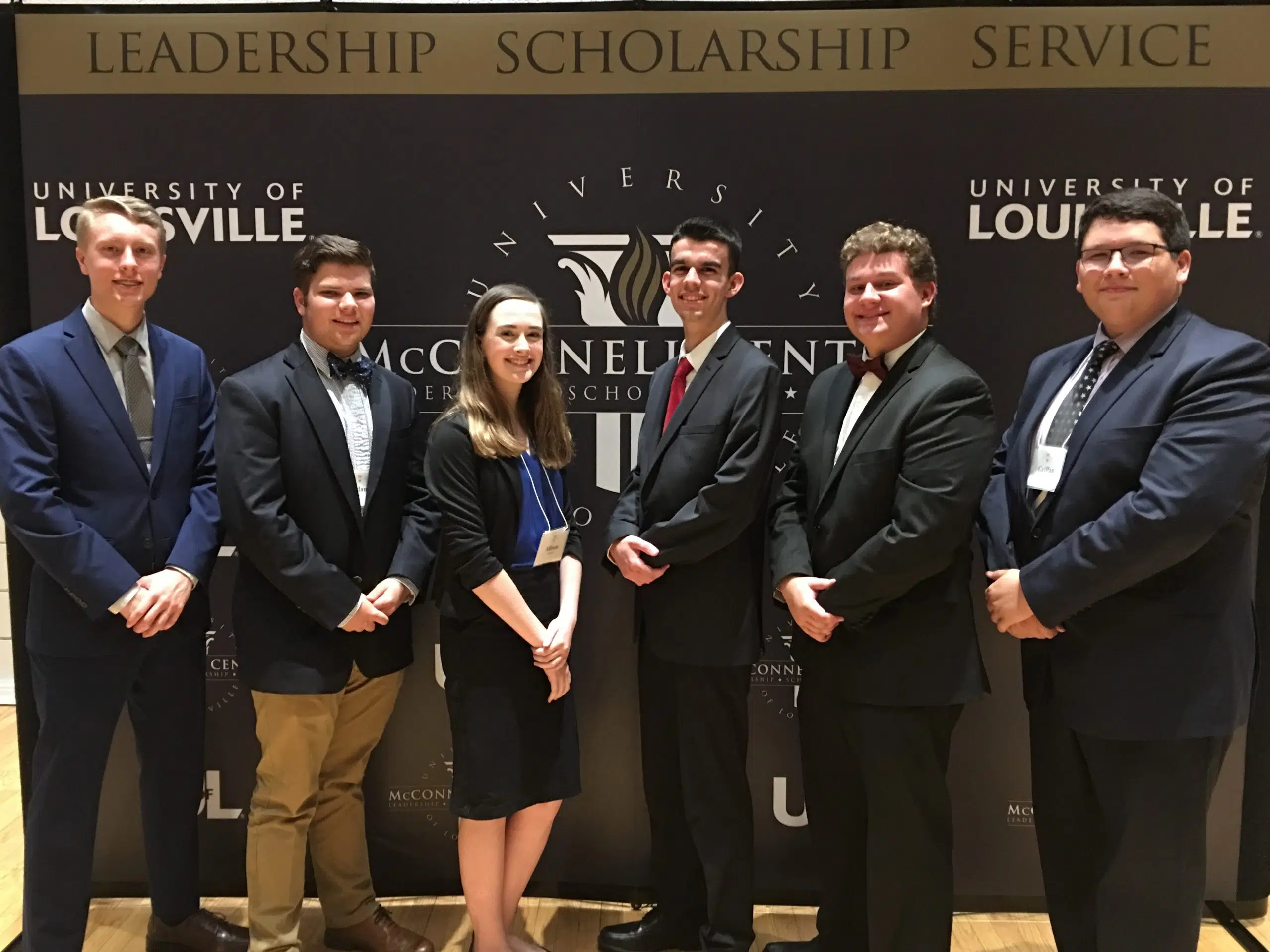 Six Daviess County High School students were among 24 students from across Kentucky who were selected to participate in the 2018 Young Leaders Academy, sponsored by the Mitch McConnell Center at the University of Louisville.
The academy offered a four-day summer leadership conference that explored the origins, development and contemporary impact of the U.S. Constitution. Students were selected based on resumes, letters of recommendation and essays on leadership.
Representing DCHS at the June 27-30 conference were seniors Adam Julian, Allison Boarman and Samuel Johnson; and juniors Houston Watson, David Stevens and Griffan Sayre.
For more information, contact YLA program director Connor Tracy at 502-852-3158 or mccivics@louisville.edu or Sharon Johnson at 270-316-1746.