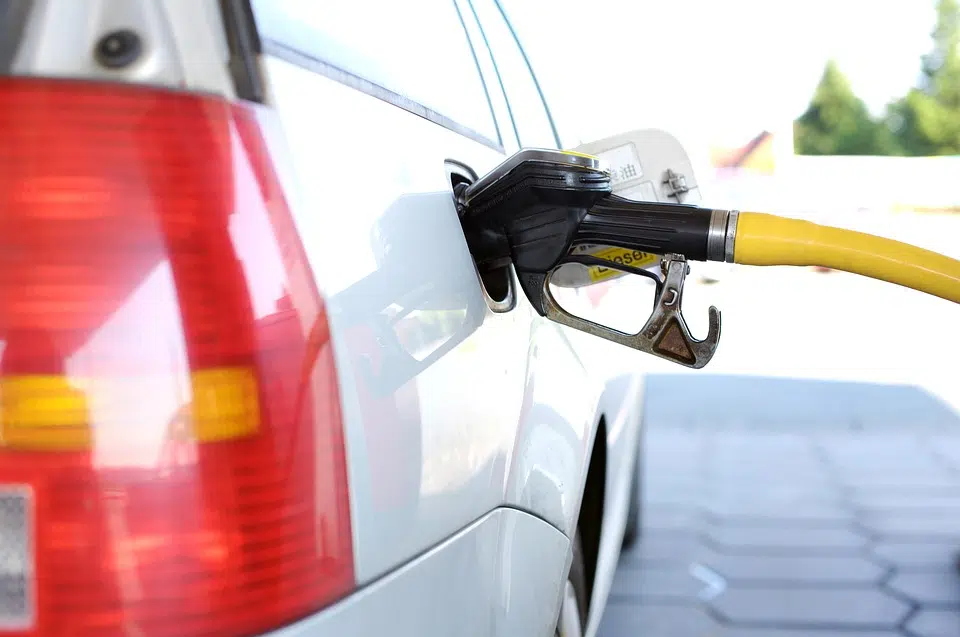 Gas prices in West Central Kentucky are down by three cents this week to $2.599 per gallon, according to AAA East Central's Gas Price Report.
Among the Great Lakes and Central states, gas price averages are as expensive as $2.94 in Michigan, to as cheap as $2.57 in Missouri.  Statewide, gasoline in Kentucky is about a penny less over the week ($2.71) and about seven cents less than this time last month.
The region had the largest build in gasoline inventory of any in the country, adding 1.3 million barrels.  According to data from the Energy Information Administration (EIA), inventories are at one of the highest levels of the year at 53.4 million barrels.
This week's average prices: Western Central KY Average                           $2.599
Average price during the week of August 20, 2018                                       $2.629
Average price during the week of August 28, 2017                                       $2.193
Average prices of unleaded self-serve gasoline in various areas: 
$2.484        Bowling Green
$2.482        Elizabethtown
$2.929        Louisville
$2.568        Owensboro
$2.531        Paducah
On the National Front
Motorists across the country continue to see their local pump prices dropping.  On the week, state gas price averages declined as much as four cents while the national gas price average held steady at $2.84, which is two-cents cheaper than a month ago, but 48-cents more than a year ago.  With Labor Day approaching, motorists could see a small swing towards higher gas prices, but any jump is not expected to last past the holiday weekend.
Last year's Labor Day weekend saw gas prices spike, but that was mostly due to Hurricane Harvey.  As it battered the Southeast, it shut down refineries and pipelines driving gas prices toward their highest point of 2017 ($2.67).  Despite no hurricane activity this Labor Day weekend, gas prices will be at their highest point for the holiday since 2014.
At the close of Friday's formal trading session on the NYMEX, West Texas Intermediate increased 89 cents to settle at $68.72.  A weak dollar contributed to last week's price gain.  Moreover, following the release of the EIA's weekly report that showed total domestic crude inventories fell by 5.8 million barrels during the previous week, crude prices increased.  If this week brings a continued decline in crude stocks, crude prices could surpass $70 per barrel.
Motorists can find current gas prices nationwide, statewide, and countywide at GasPrices.AAA.com.