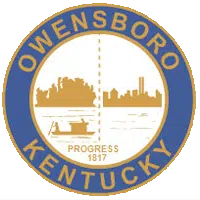 On Monday, September 3rd, City Hall, the Owensboro Transit System, Owensboro Sanitation Department, and Parks Administration will be closed for the Labor Day holiday.
Due to the holiday, the sanitation collection schedule will be modified for all residential and commercial customers. There will be no trash collection on Monday, September 3rd. All routes will be delayed one day with Friday routes being collected on Saturday, September 8th.
The City of Owensboro FREE downtown trolley will operate on Labor Day from 11:00 a.m. to 8:00 p.m.
The City of Owensboro wishes all of our citizens a safe and happy celebration of the American worker.