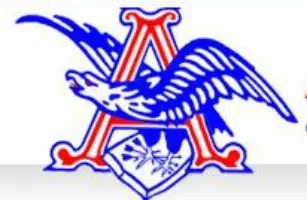 Apollo High School is celebrating its 50th birthday, and the Student Council is hosting a celebration on Friday, Aug. 31.
The entire student body will gather together for an Eagle Family lunch from 11:35 a.m. to 1:35 p.m. on the football field. Students will receive a special sack lunch and birthday cupcake while also enjoying games, activities and inflatables. English teacher Mason Head will play music from the press box and will lead everyone in singing "Happy Birthday, Apollo" as students are organized into the shape of the number "50" for a commemorative photograph taken by a drone.
This event is being coordinated by Student Council sponsor and social studies teacher Jonathan Paff and will be a day to remember in the history of Apollo High School!
Monthly celebrations are planned throughout the school year, including a special "Apollo at 50" home football game on Friday, Oct. 5, that will feature special activities for AHS alumni. Information about these events will be shared as details are finalized.
Principal Rick Lasley said, "From the very beginning, Apollo has embraced the belief that we are 'Always an Eagle Family.' It is an honor to celebrate this milestone in our school's history as we welcome our former students and families back to join the celebration."
The school opened as Apollo Junior High School on Aug. 29, 1969 and was chartered as a high school in 1972 with grades 9-11. The first class of students graduated in 1974.