Owensboro natives Sam Ray, Jamie Boyington, Stephanye Givens, and Dot Ligget are passionate about animals, this passion is what led Sam to think up a fundraising effort that is extremely creative! These 4 women are skating from Smother's Park here in Owensboro, all the way down to the Tennessee border in order to raise money for the local animal shelters! Their journey will be 2 days and over 100 miles (most of which will be in the rain).
We are incredibly inspired by their selfless acts dedicated to such a great cause. If you are interested in donating to help cheer on these skaters, please go to https://www.paypal.me/skatethestate
To learn more about this event please read the statement below from their Facebook page!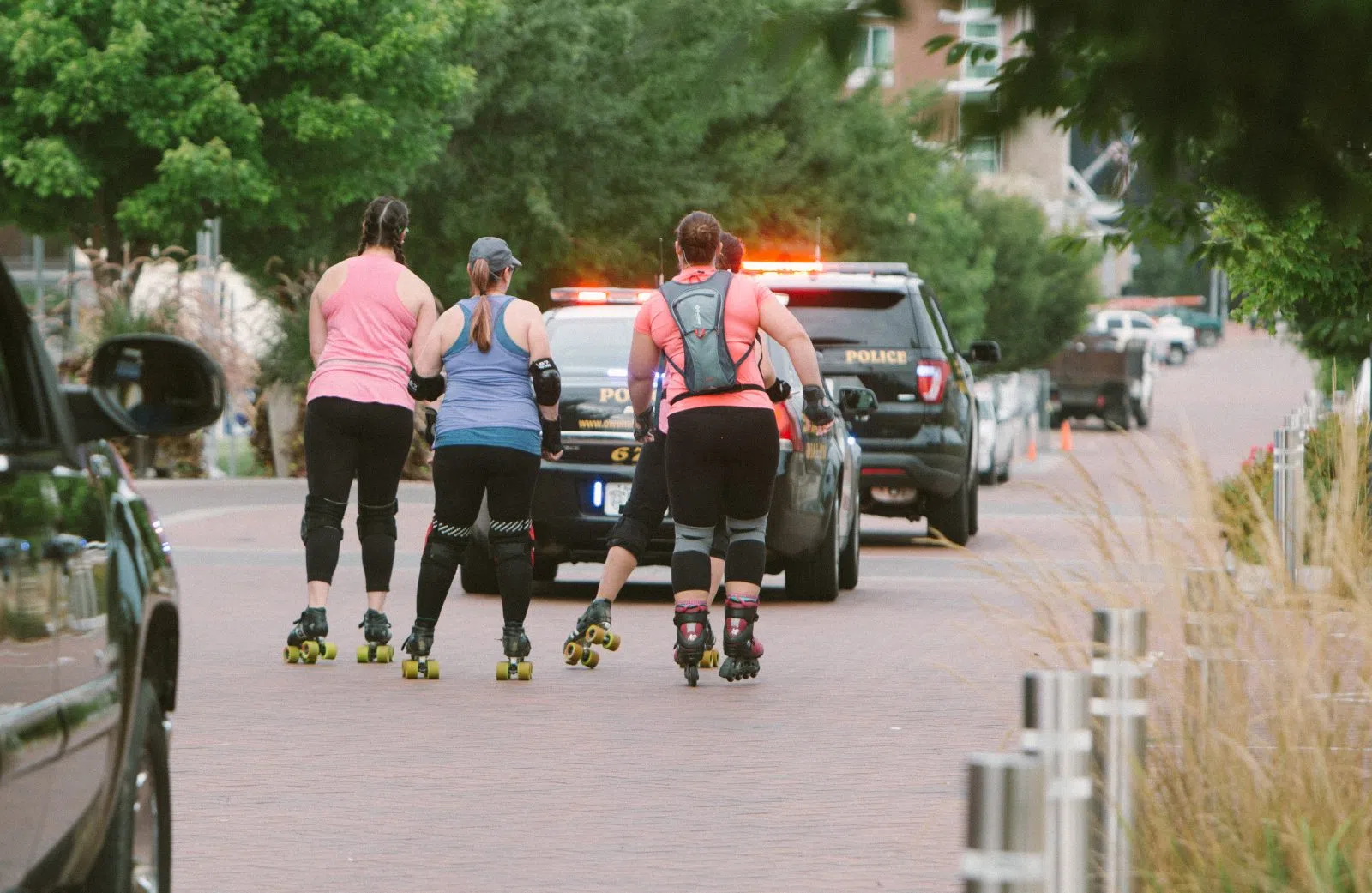 What are we doing? And why?
We (Sam Ray and a handful of my friends) are skating the state from border to border to raise money and awareness for local animal shelters. (We're skating so you don't have to!)
We are skating the entire state. North to south. Approximately 100 miles. I'm not crazy enough to tackle east to west!
Crazy…just not THAT crazy.
How much $ are we talking?
At least $10,000. That's a BIG goal, but we know we can do it!
What shelters?
Daviess, Hancock and Perry County animal shelters. I work mostly in Daviess, I'm from Perry and I now reside in Hancock…so we're raising money to help all three!
Why so much $ needed? What exactly is it going towards?
I'm glad you asked! I've met with all 3 shelters and discussed our plans. The money raised will be used for BIG projects. For instance…
Hancock County – They have a lot of outdoor space, but very limited on grassy areas where the dogs can play and run due to lack of fencing. These dogs rarely get to play on grass and get SO excited when volunteers come to walk them and they feel the grass on their feet. Wouldn't it be wonderful to buy them enough fencing so these dogs get to play outside most of the day on nice days?! They'd be happier and likely more appealing for adoption! There's so much room to help this shelter. You may not know this, but they only take dogs because their facility is just too small to take in cats too. Sage (volunteer who runs the shelter) would LOVE to eventually have enough money to expand the building itself. Now we're talking a lot of money and our goal of $10,000 wouldn't do it, BUT if we blow this goal to smithereens (yes I used that word)…how awesome would it be to call her up after the event and say, "Hey Sage guess what?! Start getting estimates for a building expansion. We raised enough money!" She'd cry! I known she would! And I would too!
Perry County – This is a fairly large facility, but unlike Hancock County's shelter…Perry's has very little outdoor space at all. There is a little bit of room outside where the animals COULD play if it was fenced, but it's not. So they need some fencing! When I met with Cherish, she explained that she'd also really love to have a big window in the cat room. Right now, visitors have to walk into the cat room to get a glimpse of them. I know that there are unsuspecting future cat owners (you know…never intended to adopt one) that walk into that shelter and if they were walking down the hall and a sweet cat was pawing at the window to get their attention, maybe…just maybe more of their cats would get the chance to be saved! Cherish also shared with me that they could REALLY use some nice kennels. Most of the kennels they have…have been broken and repaired many many times and really need replaced. Money is tight in these shelters though so the donations they get generally go toward medications, vet visits and food. Let's raise enough money to get Cherish and these animals what they need!
Daviess County – If you visited the shelters in Perry and Hancock then visited Daviess, you may think that they don't need the additional help because they have a large facility and a great outdoor space for the dogs to play and run around in. BUT what you may not realize is that this facility takes in an ENORMOUS amount of animals…dogs AND cats. The vet and medicine bills alone are astronomical. The best way we can help them financially is to help them with vet bills and medicine. I learned something new talking to Ashley. It may seem obvious, but I guess I just hadn't thought about it. When I think about vet bills, I think about spaying/neutering, euthanasia and some medicine. Yes they spend a lot of money on spaying/neutering and medicine. But they also spend a lot of money on other necessary surgeries that help these animals more likely to be rescued. You see…I got educated when I visited Ashley. They (Perry & Hancock too) work very closely with multiple Rescue organizations. These Rescues don't make a profit. When they adopt an animal, that adoption fee goes toward costs for another animal. It's a big cycle of money going out as fast as it comes in. So what happens when an animal at the shelter has an infection in his eye? Or a leg limp? The Rescues sometimes don't take them because they don't think they can adopt them out. If Daviess County had more funds to go toward that type of medical care for their animals, more animals would have a greater chance to be rescued or adopted!
As you can see, if all 3 shelters were to get everything they really need…$10,000 wouldn't even come close. But it's a great goal to start with because every single dollar counts and will make a big difference for these sweet furbabies.
When?
Friday, September 7th – Saturday, September 8th
We'll skate approximately 50 miles each day. We'll rest in a hotel somewhere halfway and finish the trek the 2nd day!
How exactly are we raising money?
Through business sponsorships and individual donations.
Individual Donations
You don't have to be a company or business to help out! Every single dollar counts and it'll all add up!
WAYS TO DONATE:
Mail or drop off a check made out to "Skate the State" to:

RE/MAX, Attn: Skate the State, 3000 Alvey Park Drive W, Owensboro, KY 42303

Donate online through PayPal. You don't have to have a PayPal account. Just click here>>>> paypal.me/SkateTheState

Swing by any Independence Bank location and make your donation. Just let them know that it's for Skate the State!

3228 Hwy 54, Owensboro, KY 42303
2425 Frederica Street, Owensboro, KY 42301
2465 W Parrish Ave, Owensboro, KY 42301