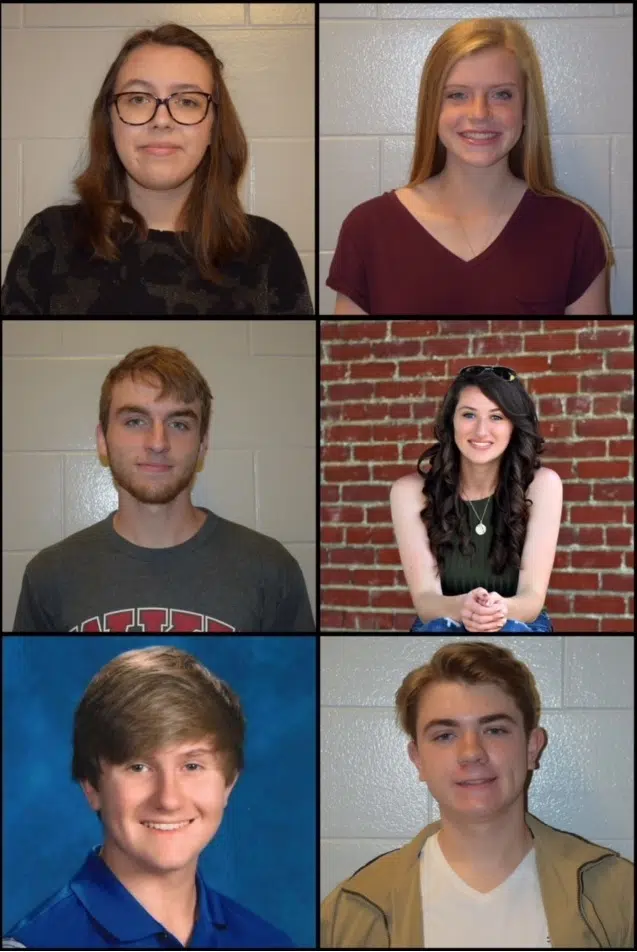 Six Daviess County Public Schools district students have been named Semifinalists in the 64th annual National Merit Scholarship Program. They are among approximately 16,000 academically talented high school seniors who now advance in competition for about 7,500 National Merit Scholarships valued at more than $31 million, which will be awarded next spring. Semifinalists represent students who earned the highest scores in each state on the Preliminary SAT/National Merit Scholarship Qualifying Test.
To be considered for a Merit Scholarship award, Semifinalists must fulfill several requirements to advance to the Finalist level of the competition. Over 90 percent of the Semifinalists are expected to attain Finalist standing, and about half of the Finalists will win a National Merit Scholarship, earning the Merit Scholar title.
Apollo High School is pleased to announce that two students rank among this prestigious group as 2019 National Merit Semifinalists. Trevor Scott Payne, son of Richard and Stacy Payne, has been a member of the AHS varsity baseball team and Kentucky Youth Assembly for four years and serves as head chairman of the AHS DanceBlue committee. Brooklyn Michelle Knight is the daughter of Kenneth and Tamara Knight. She is enrolled in the Early College Program and will earn her associates degree along with her high school diploma this year. Brooklyn is also a member of the Life Science and Engineering academies and is vice president of the Student Government Association.
Four Daviess County High School seniors have been named National Merit Semifinalists. They are Kaylee Meador, daughter of Chad and Jennifer Meador; Alec Phelps, son of Dana Westerfield and Jeff Phelps; Nace Mattingly, son of Joseph and Michelle Mattingly; and Gabija Ziemyte, daughter of Jolanta Ziemiene and Gintas Ziemys. Kaylee is a member of the DCHS Habitat for Humanity Club, Key Club International and National Beta Club. Alec is a member of the DCHS academic team and serves as captain of the Quick Recall team. He is president of the Student Council. Nace is a member of Future Farmers of America, Beta Club and the Y Club. Gabija is vice president of the Young Democrats, is active in the Spanish Honor Society and serves as senior class reporter.
The National Merit Scholarship Corp., a not-for-profit organization that operates without government assistance, was established in 1955 specifically to conduct the annual National Merit Scholarship Program. Scholarships are underwritten by NMSC with its own funds and by approximately 410 business organizations and higher education institutions that share NMSC's goals of honoring the nation's scholastic champions and encouraging the pursuit of academic excellence. Learn more at www.nationalmerit.org