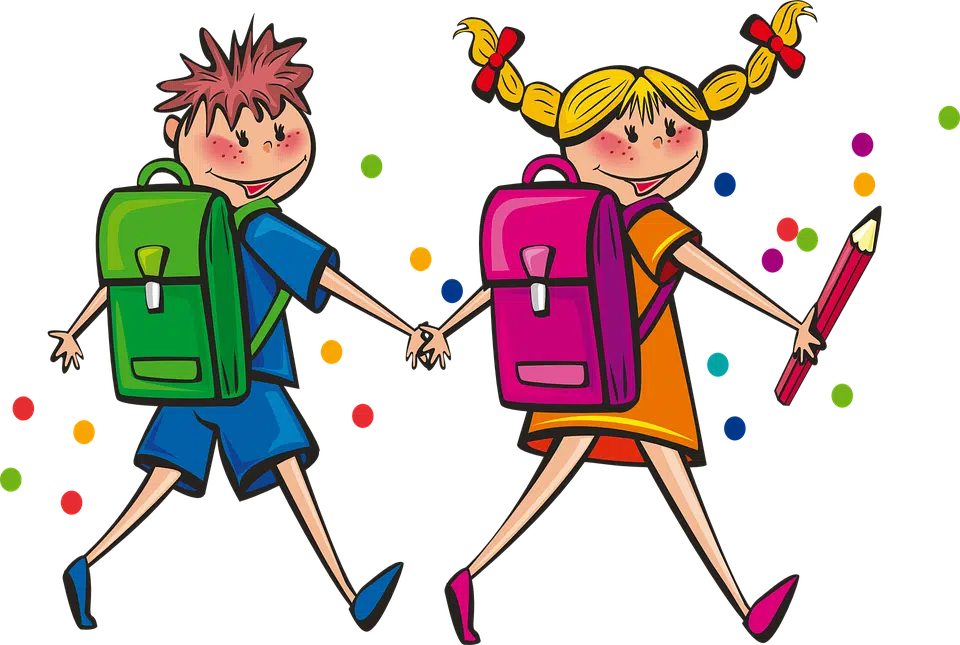 The Daviess County Public Schools district is participating in a statewide focus on school attendance, which will culminate with "High Attendance Day" on Thursday, Sept. 20. The campaign is sponsored by the Kentucky Directors of Pupil Personnel.
Damon Fleming, DCPS director of student services, said good attendance is a key element in a child's academic success. He encourages parents to support good attendance. "One of the most important things a family can do to support academic success for a child is as simple as an expectation of going to school every day," he said. "Research shows that good attendance record may be the biggest factor influencing academic success. By attending school regularly, a child is more likely to keep up with the daily lessons and assignments which will lead to obtaining important learning benchmarks."
DCPS schools are a place where kids want to be! Our classrooms are filled with excitement about teaching and learning throughout the year.
Audubon is celebrating High Attendance Day on Thursday, Sept. 20, with a "Spirit Day." Classes will also enjoy an extended recess and participate in games and activities.
BES students will enjoy a fun "Pajama Day" on Thursday, with Little Caesars pizza for lunch and extra recess time for all homerooms with perfect attendance.
Deer Park is hosting a special Pajama Day for students; each classroom with perfect attendance receives an extra 10 minutes of recess on Thursday. DPES is also hosting a special Grandparents' luncheon for second and fifth grades.
Highland has been giving away daily prizes since the start of September, with special giveaways planned every hour on Sept. 20.
MLES will serve a free Kona Ice Cone from 11 a.m. to 1 p.m. to students who arrive at school on time Sept. 20. The "fun and flavors" will reward all students and staff who "crush" attendance goals!
Sorgho is "Teaming Up for Great Attendance!" Students and staff are encouraged to wear favorite team gear on Thursday, Sept. 20. The Sorgho Café is hosting a special "It's Cool to Be at School!" Dance Party throughout all lunch periods as a DJ will be in the cafe playing students' favorite tunes from 10:30 a.m. to 12:30 p.m. Students who are present all day with no tardies or early check-outs will have their names entered in a drawing for an iPod Touch, thanks to our Sorgho PTO.
SOES is hosting a special School Spirit Day on Sept. 20. Each class will receive 20 minutes of extra structured recess time and all children present will receive a Homework Pass. Students are encouraged to dress in their favorite role (player, cheerleader, fan) as part of a class kickball game.
Tamarack is sponsoring special events each day this week. The schedule includes:
Tuesday, Sept. 18 – Neon Day
Wednesday, Sept. 19 – Camo Day
Thursday, Sept. 20 – Color Challenge
                                          Head Start, Preschool & Kindergarten – wear red
                                          First and second grade – wear white
Third, fourth and fifth grade – wear blue
Little Caesar Pizza for lunch
Friday, Sept. 21 – Fandom Day: Wear your fanwear!
The DCHS PAWS organization is sponsoring special incentives for perfect attendance. Giveaways include eight $10 cash prizes, two $10 gift cards, two DCHS hats, two raglan-sleeve shirts, two T-shirts, two bag chairs and 10 PAW decals. The DCHS Athletics Department is also giving away two all-sports passes.
HPHS students will celebrate sports team day on Thursday, Sept. 20, as part of a week of celebration.