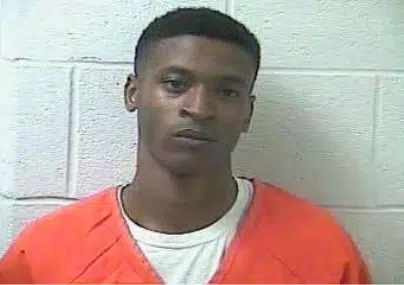 On Thursday, September 20th, 2018, at approximately 11:17 am, the Owensboro Police Department was dispatched to 1501 West 2nd Street (Family Dollar) on an attempted robbery of the business. Two black male suspects and a black female suspect entered the store demanding money.
All three fled the store on foot. Officers located two suspects in the area but were unable to locate the third suspect.
Both suspects located were charged with Robbery, 2nd Degree.
Detectives are attempting to locate the third suspect, Shamari T. Morton (photo attached) who has outstanding warrants.
The investigation is ongoing and anyone with any information about the incident or with information as to the location of Shamari Morton is encouraged to call OPD at 270-687-8888, or leave an anonymous tip with Crime Stoppers at 270-687-8484.
Arrested:
Crowe, Jaylan D
623 W 2nd Street, Owensboro
18 year old Male
Moore, Emerita G
1631 Breckenridge Street, Owensboro
18 year old Female