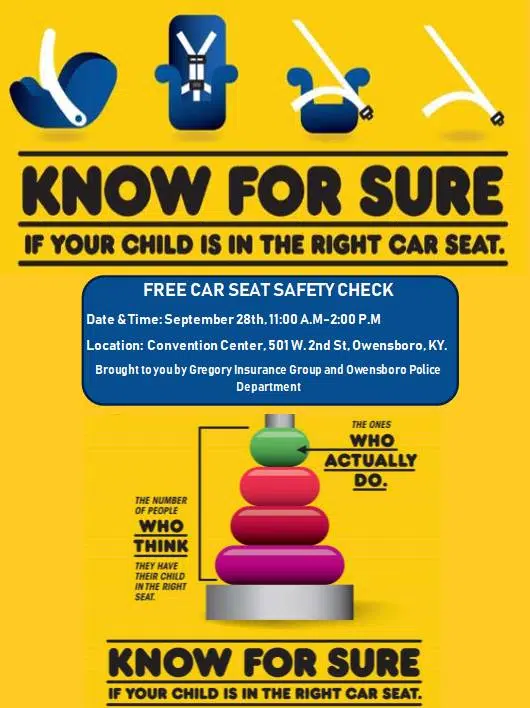 September 23-29, 2018 is Child Passenger Safety Week. Car crashes are a leading cause of death for children ages 1 to 13. Many times, deaths and injuries can be prevented by proper use of car seats, boosters and seat belts. On average, two children under 13 were killed per day in 2016 while riding in cars, SUVs, pickups, or vans.
The Owensboro Convention Center is hosting a Free Car Seat Safety Check this Friday, September 28th from 11am to 2pm.
This free car seat safety check is available to the public. Certified professionals will be checking to see if your child's car seat has been recalled, is the appropriate seat for your child and if it has been installed properly.
No appointment needed to have your car seat checked and installed properly.