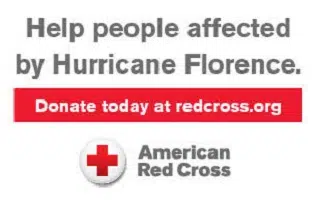 The Cromwell Radio Group cares about the millions that have been affected or relocated by Hurricane Florence.
YOU can help those who are equipped to help. You can make a donation to the American Red Cross by texting REDCROSS to 90999, or visit redcross.org or call 1-800-435-7669. Your donation enables the Red Cross to prepare for response and help people recover from this disaster.
You can also text the keyword STORM to the Salvation Army at 51555.
Thank you.