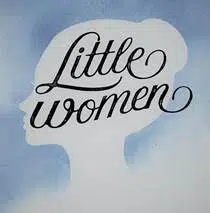 Encore Musicals of Owensboro opened "Little Women" last night to rave revues. "Little Women" is a faithful adaptation of the classic novel by Louis May Alcott with a beautiful musical score and a wonderful cast of local artist who truly bring these well-known characters to life.
Remaining performances are Friday and Saturday at 7:30 in the Jody Berry Theatre in RiverPark Center and Sunday afternoon at 2:00.  Don't miss out on this chance to see one of our most beloved American stories lived out on stage by some of Owensboro's finest talent.  Look for the article in today's Messenger-Inquirer.
Tickets are available from the RiverPark Box Office. Visit them online at https://riverparkcenter.org or call the box office at 270-687-2787.