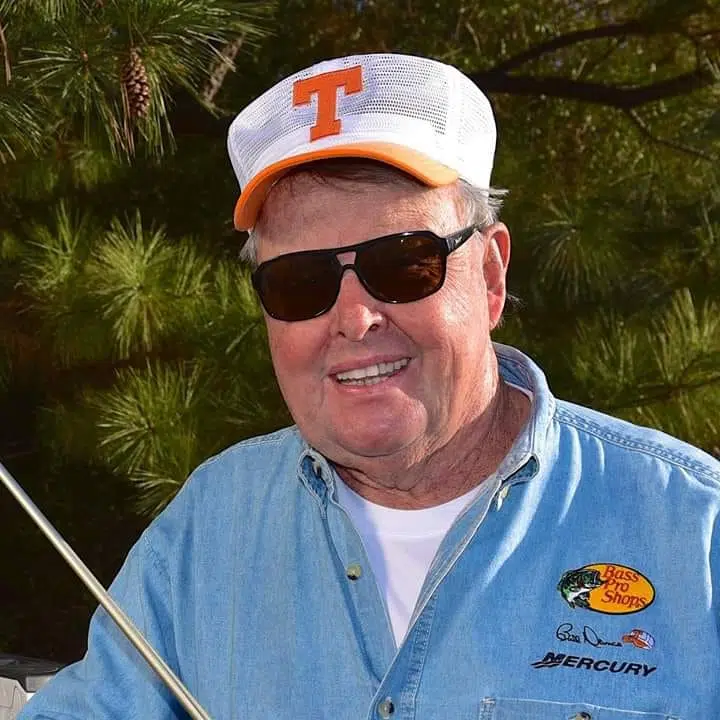 Per Aaron Wheatley, Creator & Director of the largest catfishing tournament in the country, Monsters on the Ohio, just this afternoon confirmed that Bill Dance "Legendary" competitive fisherman, lure company owner and host of Bill Dance Outdoors since 1968 will be competing in the 9th Annual 2018 Monsters on the Ohio catfishing tournament Saturday October 13th at English Park! Dance will be fishing on a team which includes George Young Jr. and Ben Goebel. We spoke with Aaron who stated, "We are extremely excited to have someone of Bill's fame in the tournament and especially excited for residents of the Tri-State and fans of his to have the opportunity to see the true fishing legend in person!"
Raised in Lynchburg, Tennessee, Dance planned to become a doctor, like his father William Dance and grandfather before him, but changed his mind after happening upon a grisly motorcycle accident in the early 1960s. He then turned his focus to competing in bass tournaments. A fishing lure manufacturer that sponsored him suggested he should start a TV show to promote the product. The program originally began on an ABC affiliate in Memphis, Tennessee, in 1968.
Dance's signature look includes sunglasses and a Tennessee Volunteers baseball cap. He received his first cap from former UT Football Coach & AD, Doug Dickey, in the late 1960s. He lives in Eads, Tennessee, with his wife, Dianne. He is also well known on YouTube for his blooper outtakes from his television show and his large following on Facebook. With fellow fishermen Roland Martin and Jimmy Houston, he formed the company Th3 Legends to sell signature products.
Bill Dance's career has included:
Member, International Game Fish Association's Hall of Fame
1970, 1974, 1977: B.A.S.S. Angler of the Year[5]
23 National Bass Fishing titles and 7 B.A.S.S. titles.[5]
Caught first bass in B.A.S.S. history[5]
1978: Congressional National Water Safety Award
1986: National Freshwater Hall of Fame
The Monsters on the Ohio tournament is "FREE TO THE PUBLIC" and will hit the waters of the Ohio River in the Newburgh Pool out of Owensboro Ky, home of the Kentucky State record bluecat. Tournament will be launched from English Park boat ramp, October 13, 2018 This is the opportunity for catfish anglers from across the country to compete against the best, of the best for cash and prizes. All spectator activities will begin at noon which includes the archery and casting contest! Product and food vendors will be open all day as well!
The Monsters on the Ohio tournament is a team event. Teams will consist of one or two persons with one exception. A third person may accompany the team provided the third person is under 16 or 60 and older. Entry fees for this tournament is $200.00 per team with $30 going toward big fish per team.
WEIGH-IN SITE
The tournament weigh-in will be held at English Park, 1 Hanning Lane in Owensboro. Tournament hours are 6:30 AM until 3:00 PM. All anglers must be in weigh-in line by 4:00 PM with a 5 fish limit per team. To help preserve the sport only live fish will be weighed in and all fish will be released after the tournament.
Follow 1027 The Game on Facebook for updates and pictures as well as interviews and results from the 2018 9th Annual Monsters n the Ohio!