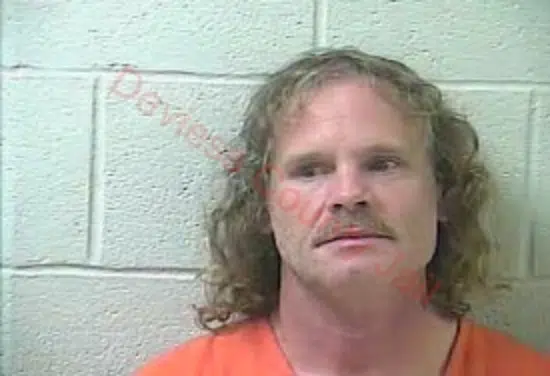 A homeless man wanted for rape in Indiana was arrested Tuesday in Owensboro.
According to a news release from the Daviess County Sheriff's Office, 46-year-old Roger Wayne Roach was arrested Tuesday, October 30th around 3:00pm by members of the Southern Indiana U.S. Marshals Task Force and the Western Kentucky U.S. Marshals Task Force.
The combined Task Forces tracked Roach, who has ties in Owensboro and Ohio County, to Owensboro and located him sitting in a car at the Daviess County Public Library.
Security officers at the library were notified of the situation to ensure that the Library patrons and staff were aware of what was happening during the arrest. Mr. Roach was wanted on a warrant for rape out of Pike County, Indiana that was issued on October 22nd.
He was taken to the Daviess County Detention Center without incident.