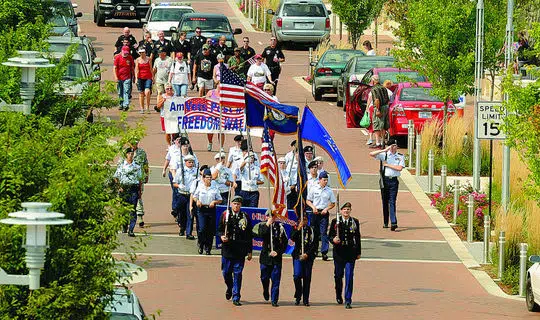 The Owensboro/Daviess County Veterans Day Parade begins at 2pm this Saturday, November 10th.
Soldiers from around the area and our Kentucky National Guard along with local high school JROTC organizations are all part of this longest running Veterans Day Parade in the nation. Our veterans service organizations and area Boy & Girl Scout troops will be on hand so let's get ready to strike up the band and support our heroes.
Please come and join this annual parade in downtown Owensboro and along Veterans Boulevard to honor all of our nation's veterans.
We salute our veterans and thank each for serving our nation, we are deeply proud and sincerely grateful.