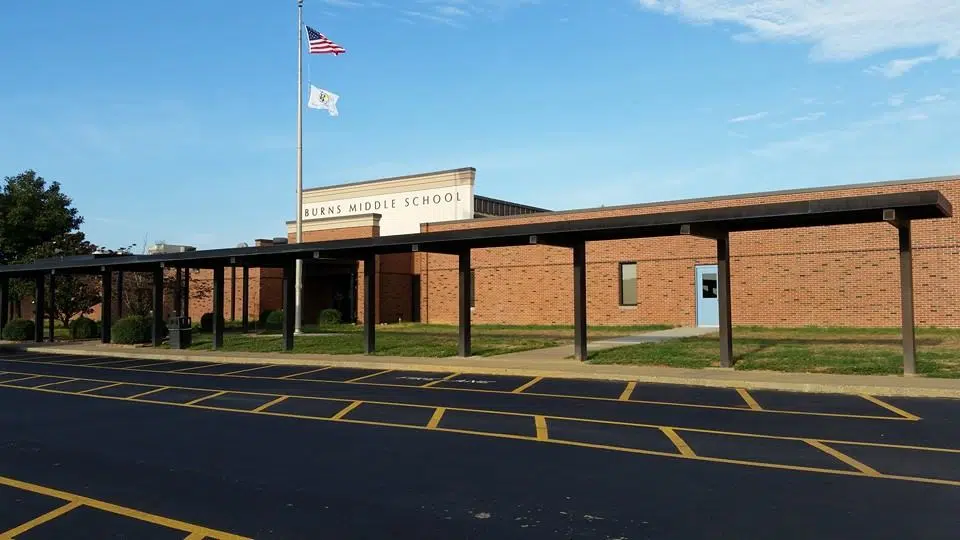 For the past several  years, Burns Middle School has participated in a "One Book, One School" project in which all students and staff members read one book together as part of a shared learning experience about the lessons and messages that book provides.
All 850 BMS students and the entire staff have recently started reading "House Arrest" by K.A. Holt. The book tells the story of a boy named Timothy who finds himself on house arrest for one year. He has to check in with a probation officer every week, keep a journal – and stay out of trouble. But when Timothy has to find a way to help his grieving mother and sick brother, he discovers that staying out of trouble might not be so easy.
The book, published for a middle-grades audience, is uniquely written in verse.
BMS media specialist Elizabeth Muster is hosting a visit by author K.A. Holt on Tuesday, Nov. 13. Holt's "Poetry is Never Boring" sessions are scheduled as follows:
Sixth grade – 8:10 to 9:10 a.m.
Seventh grade – 10:28 to 11:28 a.m.
Lunch and autograph session – 11:33 a.m. to 1:06 p.m.
Eighth grade – 2:15 to 3:10 p.m.
Muster said "House Arrest" was chosen for this year's One Book, One School project because of its important lessons for students. "This book has a powerful message," Muster said. "Doing the wrong thing results in consequences, but good can come even from negative situations."